Qinming 8631 implantable pacemakers are used to treat chronic arrhythmia.
Trial type: prospective, multicenter, randomized controlled, single-blind clinical trial Leading unit: The Second Affiliated Hospital, Zhejiang University School of Medicine Data management and statistical analysis: Medical Research Statistics Center, National Center for Cardiovascular Diseases (NCCD)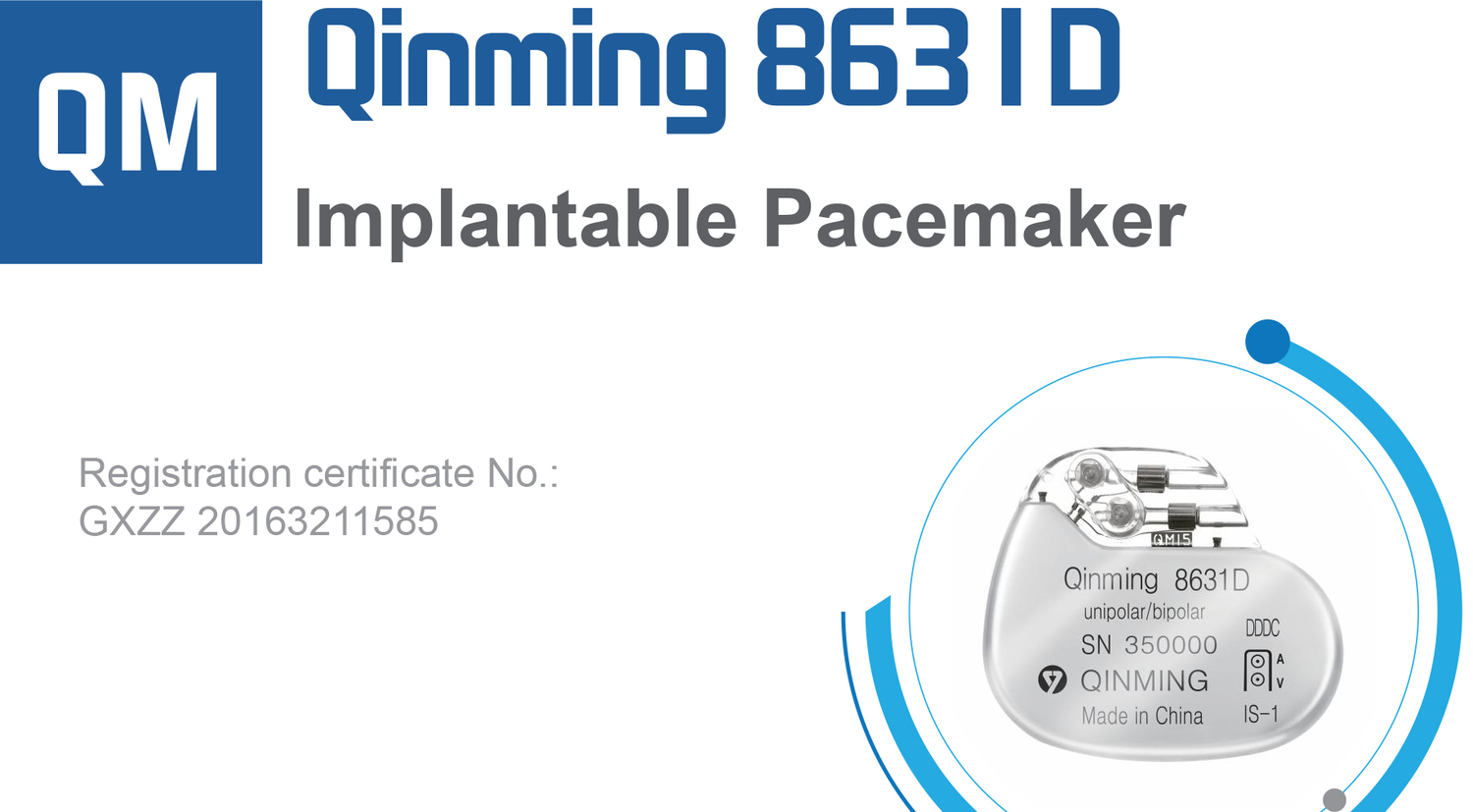 Calculation sheet of expected service life of Qinming 8631D pacemaker

1. Dual-chamber pacemaker with independent intellectual property rights made in China
2. High cost performance and multiple physiological functions such as rate response
3. Small size, long service life and advanced energy consumption control
4. Complete series of pacing electrodes
5. Chinese program-controlled interface and finely programmed parameters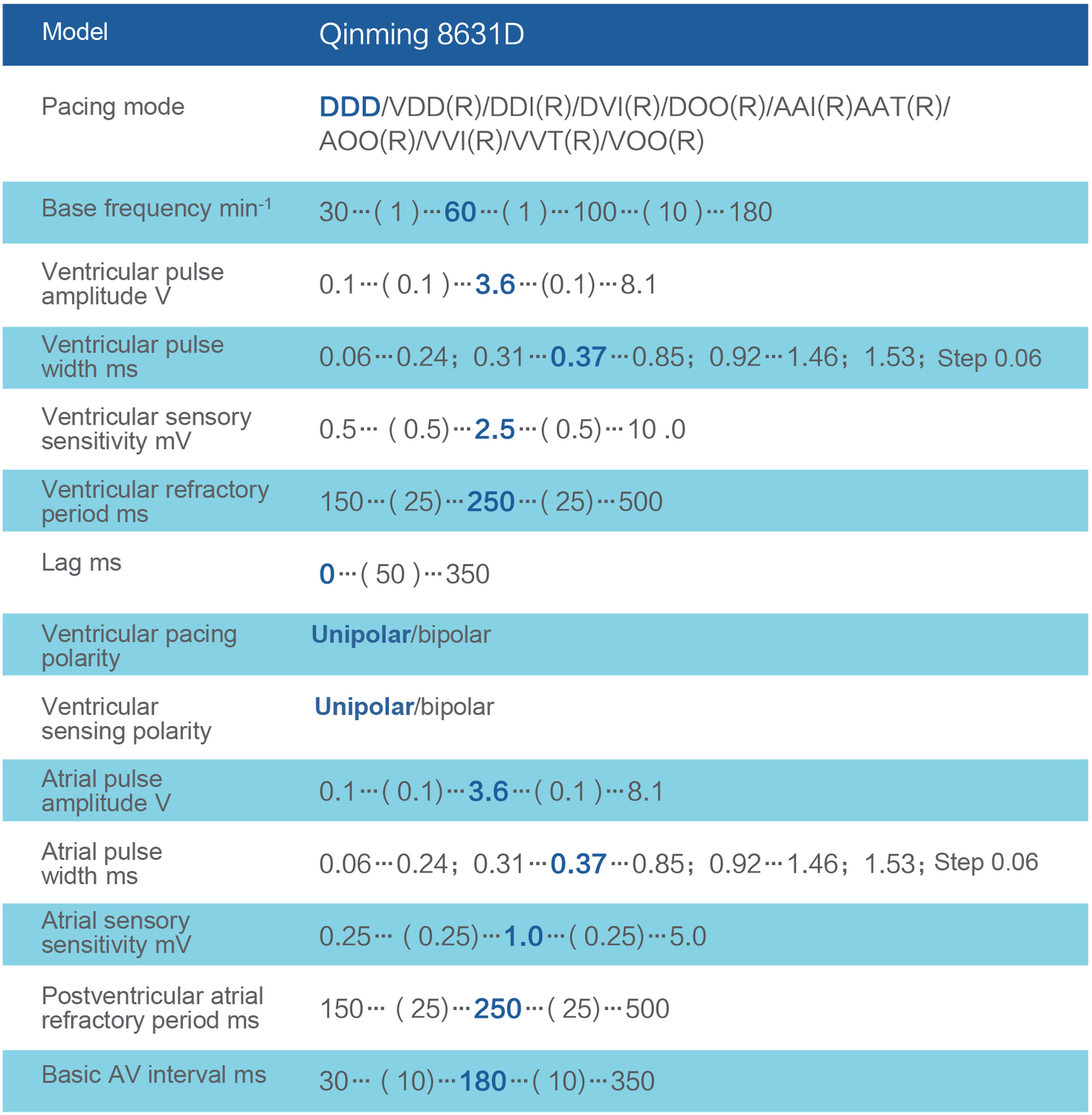 Sinus arrest; symptomaticbradycardia with or withoutatrioventricular conductiondisorder
Symptomatic bradycardia dueto bradycardia-tachycardiasyndrome or other sick sinussyndrome
Intermittent orcompleteatrioventricular block
Reentrantsupraventriculartachycardia that can besuppressed by long-term AV sequentialpacing
Atrial and ventricularpremature beats thatcan be suppressed bylong-term AV sequentialpacing
A total of
225 patients
were implanted with the pacemaker in this clinical trial.

This clinical trial was conducted simultaneously in the following 14 test centers.

Comparison of test results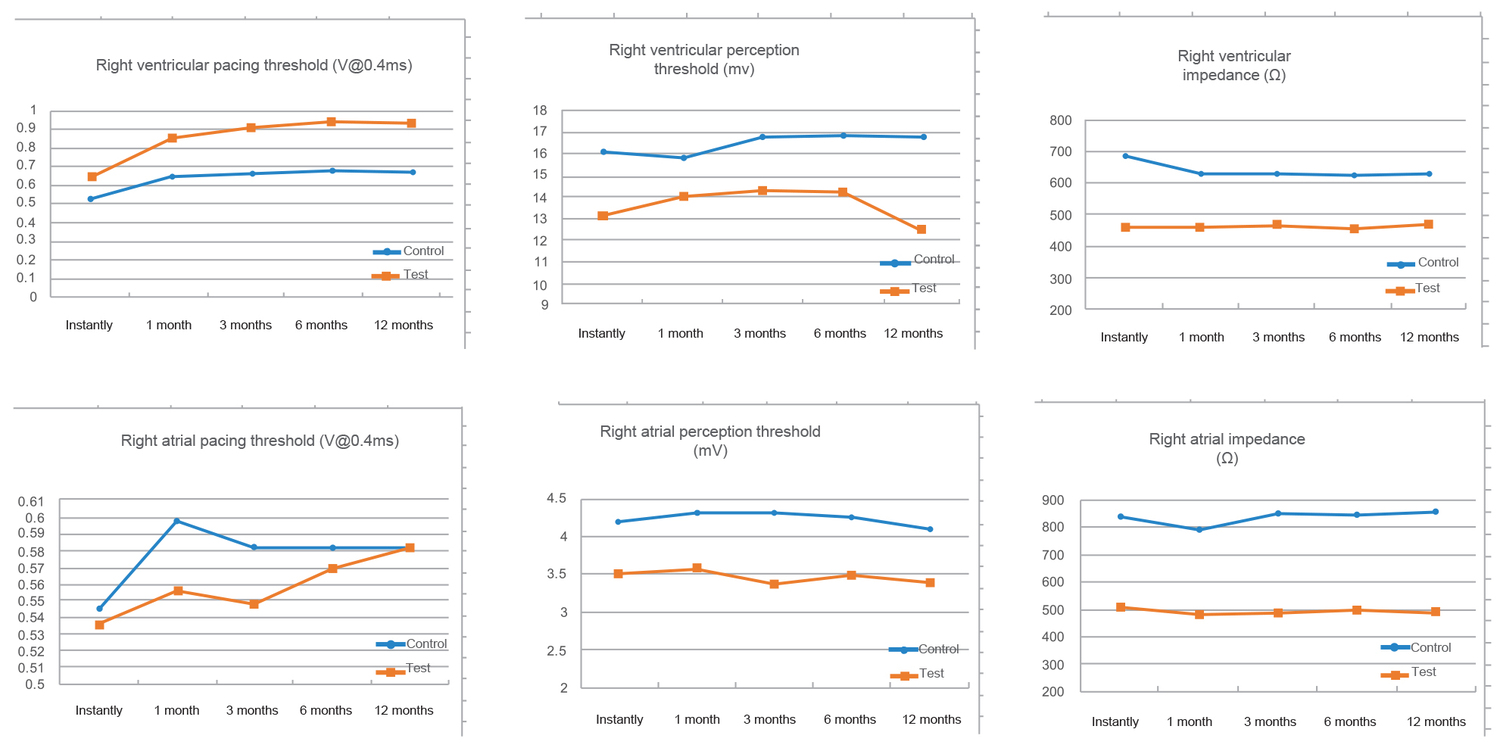 Qinming 8631 implantable pacemakers and their supporting electrodes are clinically safe and effective, without great difference from imported products.