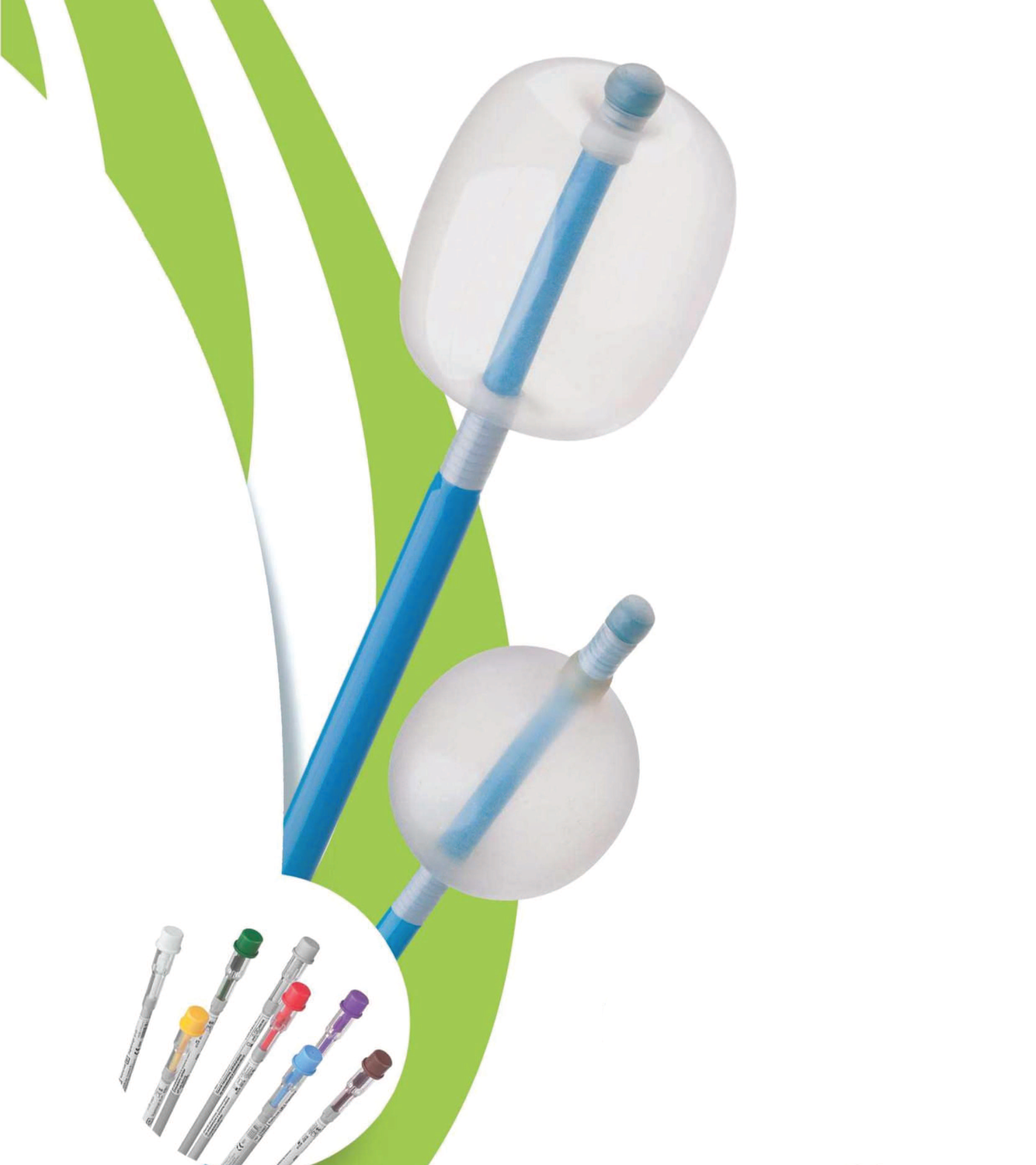 Catheters are used to remove fresh, soft embolic material from blood vessels in the arterial system, administer thrombolytic or anticoagulant drugs, and administer contrasting fluids into arter – ies, occlusion of blood vessels in the arterial system, and blood aspiration from the blood vessels of the arterial system. Catheters are sterile, disposable medical devices. Catheters are visible in X-ray imaging and are fully biocompatible.
Catheters are safe and easy to insert into blood vessels of the arterial system. Symmetry of inflated balloon ensures uniform contact with walls of the blood vessel and enables safe, precise removal of embolic material from the arterial system. The design of irrigation holes ensures safe and effective administration of a variety of fluids and aspiration of blood from blood vessels.
Embolectomy catheters are sterile medical devices dedicated for removal of fresh arterial embolism. Catheter is non-toxic, pyrogene free, visible under fluoroscopy.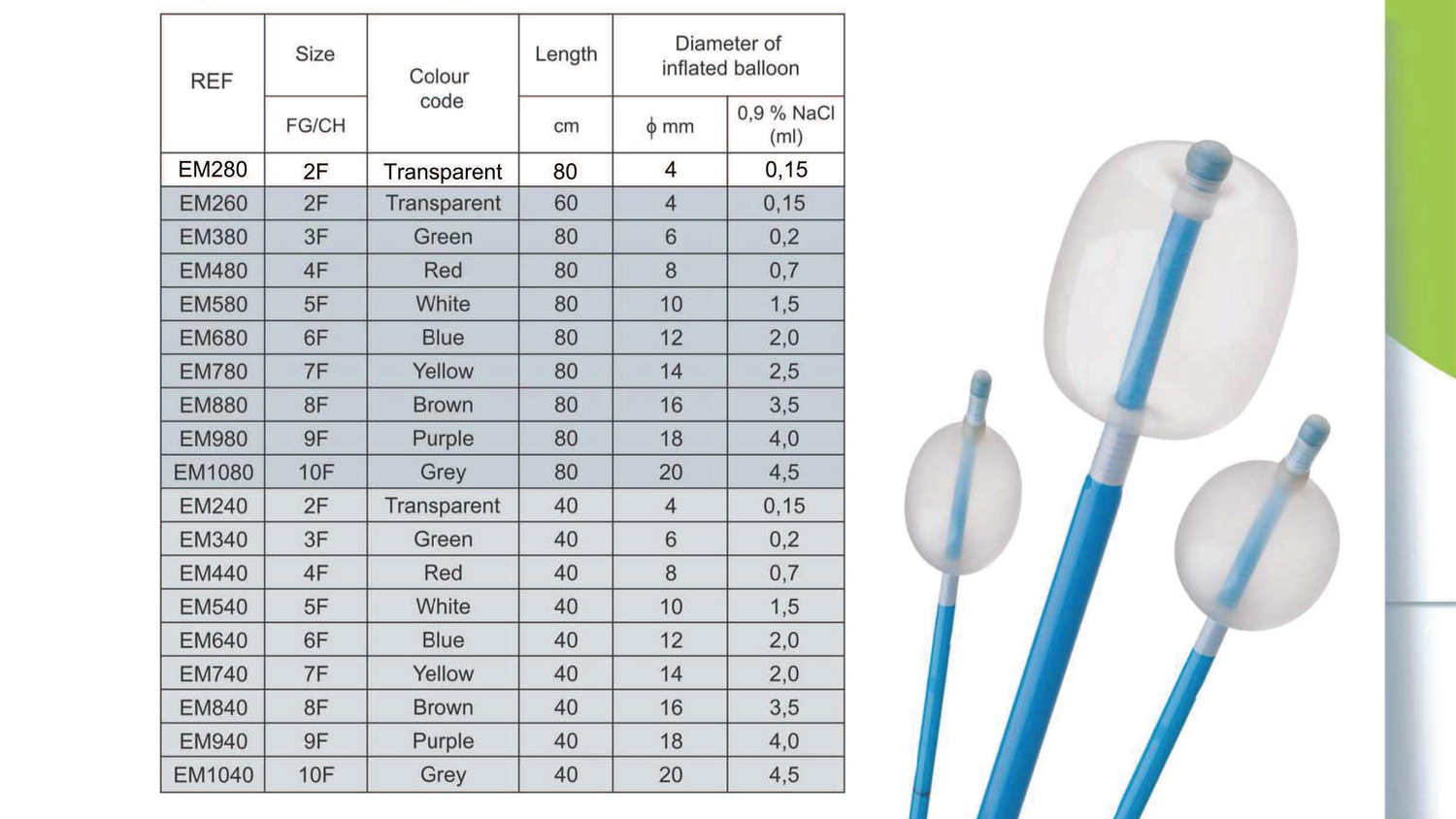 Stainless steel stylet for easier insertion of the catheter Syringe for balloon inflation
Optical visualization of catheter size

Unit packing. Plastic tube, paper - plastic barrier pouch. Sales packing 10 pcs box.
Attention. Technical data contained in this brochure are current as of the date of issuance and may not include parameters and changes resulting from introduced improvements. The changes and variations do not affect the essential characteristics and performance of the product and its safety during use. This publication does not constitute an offer within the meaning of Article 66 § 1 of Polish Civil Code.